Chi here,
As you know, I'm a teacher by day, writer by night. This year I've had the opportunity to start a blog program with our fourth grade students. Not only have I gotten to know them outside the music classroom, I've also had a chance to read some of their favorite works as well. We started the blogs with basic book, movie, TV show reviews. The idea was that they just take 100-400 words to tell what they did or did not like, etc. What started out as a just-for-fun assignment quickly snowballed into an educational-once-in-a-lifetime opportunity.
Take for example one student who
read and reviewed
Rob Buyea's book,
"Because of Mr. Terupt"
. Rob's my kind of guy. An elementary teacher turned indie author, he tells his story through the eyes of five fifth grade students. I loved the book because the voicing of each character is so unique, but my student loved it because it touched him, made him think about the kiddo's that sat next to him everyday.
And so I contacted Rob via his facebook page and asked if he would like to do
an interview for our blog
. He said he'd love to, and I told the kiddo's that following morning. You should have heard the room explode in squeals and screams. Anyone walking past would have thought Justin Bieber was in the building. By now, several other students were reading the book, and the fact that an author of something they new actually would take time to answer their questions made them feel important and special.
Several students are now requesting that I contact JK Rowling, Rick Riordan, and Beverly Cleary just to name a few. I smiled, assuring them that I would try. The author in me though wondered if Rob knew he, in the eyes of his readers, held such high esteem. :-)
So here's a hat's off and kudo's to you, Rob Buyea. Thanks so much for taking time to enrich the lives of your readers!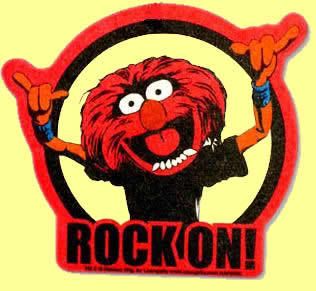 As my kiddo's would say ...
YOU ROCK!
;-)